This is the story of one of my dearest friends that I met through Facebook. Julie Lynn Belshe was on the internet one night desperately searching for anybody that was going through the horrific nightmare she and her parents were experiencing. She came across a video I posted of my Mom crying desperately to be released from the nursing home she had been imprisoned in by Mary Giordano, elderlawfg.com, an elder care attorney in Mineola, NY. Julie was horrified and deeply saddened. She watched this video over and over for days. She couldn't sleep for weeks. She knew she had to reach out to me because I was the only one she found at that moment who was exposing the truth about this insidious crime. For the past few years, Julie has worked tirelessly to free her parents from the clutches of April Parks and the corrupt Clark County Nevada judicial system. In the process, she has discovered that there are thousands upon thousands of elderly victims of this country's huge criminal guardianship enterprise system.   
Julie's parents, Rudy and Rennie North were kidnapped August 30, 2013, and freed June 2015, after two years of living as "wards" of April Parks, who took all of their personal belongings. Julie is still actively pursuing the return of their assets. While some items are now in their possession , a  painting worth thousands coveted by Dr. Basu, the doctor who is responsible for stating that they needed a guardian, is still missing.
By Julie Lynn Belshe as told to Diane Wilson
For the past two and one half years I have been trying to find a cure and trying to heal from one of the most insidious outbreaks of disease that has exploded across our country. I have managed to find support groups and individuals who are suffering from the same kind of pain, the same insidious disease. They are working together to end this nightmare and I feel blessed that I found them. It is a long road but together I believe we will eliminate this problem once and for all.
Evil and greed and the lust for power and money are the causes of this secret disease. It is well-known amongst advocates as Guardianship Abuse of the Elderly and Disabled. It is America's dirty little secret. The media has refused to report it in the past but is now beginning to expose it; the politicians refuse to help their constituents and turn a blind eye to this Holocaust; families close their eyes to it or they are part of the enslavement, theft of assets and drugging of other human beings.
I am a daughter, a mother, a wife, a friend, a businesswoman, a sister, an aunt, an accountant. I am your neighbor, your co-worker. I stand next to you in church, behind you in the grocery line, sit next to you in the movie theatre.
My name is Julie Stulman North Belshe. This is the story of the illegal kidnapping of my parents, Rudy and Rennie North on August 30th, 2013. This is a story that MUST be told. This happened to our family and it can happen to yours if we don't speak up and stop it now.
I am the mother of three amazing children and have been happily married for the past 26 years. My husband and I own our own business and value family above everything else. Through the years our family has suffered through illness and loss and tragedies. Somehow we managed to make it through with the love and support of each other. Through it all we managed to keep our family together.
I was born and raised in Orange County, California, one of three children. In 1989, my brother died in a motorcycle accident. Our family grew closer as we worked hard to heal from this loss; unfortunately the stress and grieving became overwhelming for my Mom. A few years later she was diagnosed with leukemia. After undergoing several rounds of chemo my mother was left with very little energy and her health took a turn for the worse.
One year after Randy's tragic accident, my sister Heidi and I were in a car accident. While stopped on the freeway in heavy traffic, a van hit us while traveling at 40 mph. My sister's BMW was crushed into an accordion. We were lucky to be alive. At that time, my sister and I were put under the care of a chiropractor, physical therapist, and pain management doctor. According to the X-Rays, MRI's and other tests doctors advised both of us that our injuries had changed our lives forever and certain activities would be very limited. For me it was my neck–bone on bone with three bulging discs. My back had four bulging discs.
My sister and I resumed our professional lives in Huntington Beach, California and made the best out of our situation. We lived together and were very close. Heidi was four years older than me and the best sister anybody could ever ask for. In 1987 I met my soon to be husband and after a short time, we moved in together in an apartment in Laguna Beach, California. One year later we got married.
In 1992 we moved to Las Vegas, Nevada. Life was magical and everything I always dreamed of. On June 29, 1994, I gave birth to our beautiful baby boy. Evan was truly a blessing in every way and my parents were thrilled! Dad was traveling on business at the time and Mom came to stay with me for two weeks. She fell head over heels in love with her precious new grandson.
The following year my sister gave birth to a beautiful baby girl, Allie Renee. My parents decided they wanted to move to Las Vegas, Nevada so we could all be together. In 1996, my parents packed up their belongings and moved one block away from me and my family! My sister and her family followed a few months later.
On September 30th, 1997, I gave birth to my second son, Parker. That same year my sister gave birth to another precious baby girl, Andrea. The following year, on November 16th, 1998, I gave birth to my third son, Aaron. Our family was growing in leaps and bounds and my parents were in heaven being surrounded by their loving daughters and five grandchildren!
We were a very busy and close-knit family. My backyard is a virtual oasis and family and friends always congregated there. There were weekly get-together's, barbecues, swimming, boating, watching movies. All of the family holidays were held at my home. Mom and Dad were very involved with their family. As the children grew older, I would have coffee with my parents every morning after dropping them off at school. Life was perfect and the years just flew by.
Tragedy struck my family again in May 2008. I received a call from my father. I knew from the tone in his voice that something was terribly wrong. He said "Sweetheart, it's your sister, Heidi. She has passed away." My heart stopped; my sister; my best friend…gone. I raced over to her house and kissed her goodbye before they took her. We all somehow managed to get through the funeral. Heidi left behind three beautiful children and a husband and our family life as we knew it changed in an instant.
Mom's condition worsened and in 2010 she was diagnosed with CLL, Chronic Lymphatic Leukemia. She started undergoing chemo sessions again. During these sessions my Dad and I sat by her side. I would bring her fresh fruit and vegetables for juicing, homemade chicken soup, jello and fresh Star gazing lilies to cheer her up. I laid with her on the bed and held her and talked. We laughed and cried together and talked about Heidi and Randy and all of the good times we always had as a family. Our memories were our treasures. I made sure to check in on my Mom a few times a day, either calling or stopping by.
My Dad continued to attend all of the boys' football games and other sport activities. After the games we would all go out to eat or just grab a pizza to take home. Life started to regain a sense of normalcy again. According to the doctor, Mom was in remission; however her actual condition was getting worse. She lost feeling in her arms and legs; her hands were becoming claw like and the days were becoming increasingly difficult for her. Many days I would get a call from my Dad to let me know the ambulance was on its way and that I was to meet them at the hospital. After one of the many hospital stays she was diagnosed with chemo neuropathy. She was transferred to rehab where she received physical therapy and learned how to become mobile again using a wheelchair. I visited often and checked in on my father as well. After a few weeks at the Southwest Rehab Center, I was able to bring my mother home. I arranged for a nurse, a maid and hired a friend of mine as a caretaker. After a short time, my friend could no longer put in the hours required. It was then that I stepped in and became my mother's caretaker for six days a week. I cooked for both of my parents and showered my Mom daily. I took her out for walks and slowly got her acclimated to going out in public in a wheelchair. This was a very difficult transition for a beautiful woman who never went out unless her hair and makeup was perfectly done and her shoes and clothing and jewelry were all perfectly matched. With a lot of love and emotional support, my mother started to become her old self again. The physical therapist came a few days a week to work with her and the nurse stopped by a few days a week to monitor her health.
While Mom was starting to recuperate, I went over one day to find my father acting very strange. Thinking that he had suffered a stroke, I immediately took him to the hospital where he was diagnosed with a prostate infection. I stayed with dad until he was comfortable and then went back to my mother's house to stay with her. While Dad was in the hospital my husband and my three sons came to help my mother so I could run back and forth to the hospital. Once I brought my father home from the hospital, the nurse showed me how to change a catheter bag and what to watch out for. My parents were thrilled to be back together again.
So now Mom was home. We had all of the instructions from the doctor and followed them to the tee. Unfortunately she became constipated and after a few days we had to rush her to the emergency room where she was admitted for the next three days. My husband and I took turns staying with my parents between the hospital and their home. He literally ran our own household during this time and was not at all resentful. I was grateful to be able to give my parents the care they deserved along with lots of love and attention. Who else but family would you want taking care of you during an illness? In addition, I cooked, cleaned, ran errands and did it all out of love. I never missed one day.
Eventually, with Dad's health greatly improved, and with my parents understanding and agreement, I decided to take a break and go back to caring for my own family. I made certain everything was in place for my parents; all of their doctors had me listed as their emergency contact and I only lived a few blocks away. This occurred on April 1st , the day before Easter Sunday. I continued to call them every day and of course continued to visit. Things were going smoothly. During this time period, my parents decided to contact an attorney to have a will made up and to make certain their personal possessions were divided up amongst their family the way they wanted, including their very precious art collection.
What happened next should send a chill through every single citizen of this country.
In August of that same year, a pain management doctor that my parents had been seeing for a number of years, Dr. Sanghamitra Basu, decided to pay an unannounced visit, with her husband, to my parents' home. She did not contact me or my parents in advance; she just showed up at their home. When they walked into the house, Dr. Basu started talking about how wonderful they looked and how she hoped that when she and her husband are older they hope to be just like them. She also expressed an unusual interest in my parents' art collection. Apparently she found out what they had during many conversations with my father over the years and had asked him if she could "borrow" one of his paintings. Dad always thought she was joking. During this visit, she asked my father five different times if she could "borrow" a particular painting. She stated that she wanted him to "loan" it to her; that she wanted to hang it up somewhere but she had not decided exactly where it would go. My mother was becoming very angry with her and finally just said absolutely not and ended both the conversation and the visit.
It was this doctor who wrote a Physician's Certificate stating that Rudy North suffered from confusion, and the deterioration in his health was a permanent status. She also claimed he was in "immediate risk of physical harm" and had an "immediate need for medical attention." She also stated that there was a "substantial and immediate risk of financial loss." In the report where she had to provide an assessment of the needs of the Proposed Ward she filled in "medication management, financial management, safety assistance, ADL assistance, housekeeping assistance." It must be noted that my parents' house was always immaculate. This was nothing but one lie after another.
On page two of this Physicians Certificate, Dr. Basu wrote "It is in my opinion that this patient needs a guardian of Person and Estate. I have advised the patient of his/her right to counsel and the Proposed Ward does not wish to be represented by counsel in the guardianship proceeding." Dr. Basu NEVER discussed this with my father. He never knew about any of this. However, Dr. Basu did compliment my parents on their lovely home and how great they looked. She also knew about me and knew where to contact me. Instead Dr. Basu either mailed or faxed this over to the public guardian on August 12th, 2013.
It is now obvious to me that Dr. Basu was working alongside April Parks, using her status as a doctor to find out which people are "ripe for the picking." It is a scam of gigantic proportions. Her visit and subsequent writing of a "Physician's Certificate" is what started this nightmare. On August 28, 2013, April Parks filed an electronic document to the court stating that she would be taking temporary legal guardianship of Rudy North. She listed my father as the ward and my mother as wife of the ward. She stated that there was no family contact since their only daughter was a drug addict. More lies…
On August 30th, 2013, my parents were just finishing up breakfast and tidying up the house when the doorbell rang. The only person they were expecting was an aide from hospice who came each day to assist my mother with her shower. When my father answered the door for the aide, April Parks, along with her entourage was also there and just entered the house. She handed my father a piece of paper showing that she was now his legal guardian and that they were there to take them. My father was in total shock when April Parks said to my Mom "You are going on a three-week vacation and then you will be coming home" My Mom was pleading and crying. My father desperately tried to calm her down. April Parks said you have four options:
"You will either go to the hospital, go to a mental facility, go to Jail, or go to an assisted living facility in Boulder City." My Mom pleaded with April Parks "Please don't take me. Let me call my daughter." April said "We will contact her." And with that, they were taken away.
I was never contacted.
I had plans to visit my parents the next day with my children. I started calling them that morning to let them know we were on our way but they never answered the phone. I called before I left home and on my way there, more than twenty times. I knew their daily routine and I knew something was very wrong. When we arrived, the porch light was on, the newspaper was out on the front porch and the house was locked up. I drove back home and told my husband that my parents were gone and I feared that someone had kidnapped them. I continued to call their house and decided to drive back there the next day. When I arrived I found a sign on the door to contact the "professional legal guardian in case of emergency." That was it. The state of Nevada had stepped in and taken my Parents without contacting any family member.
As soon as I got home I called the private "legal" guardian, April Parks, who told me, "Julie this is legal." I didn't ask if it was legal but those were the first words out of April's mouth. This is legal I asked? Where the hell are my Parents? She told me where they were and reminded me again that this was all "legal." She repeated that a number of times. I didn't respond. I just hung up. By the time my husband and I arrived at Lakeview Terrace Assisted living Facility my parents were clearly shaken. They were terrified and in shock. They had no access to a phone. Their personal cell phone was gone, nowhere to be found. They had been placed in the model apartment at the facility with a cardboard bed. My Dad was totally humiliated and embarrassed that he had not been able to protect his precious wife, my dear mother.
We all cried and hugged and I kept repeating over and over again that I would fix this and please don't worry.
For the first few weeks I stayed with them eight hours a day, trying to keep them calm and make sense out of a situation that made no sense at all. I mean, we were in America, right? Land of the free? Wasn't kidnapping illegal? My husband and I scheduled appointments with one attorney after another but not one wanted to get involved. I researched and dug deeper and deeper until I finally found out that this was going on all across the country! I read horror stories all over the internet about the kidnapping of people's parents and grandparents and husbands and brothers and sisters. Really?? In America?? If all of this was true, how was I going to save my parents?
This is one of the creepiest scams out there; with the blessing of the courts these scammers and criminals were raking in billions of dollars by kidnapping the elderly, locking them up in nursing homes and assisted living facilities and drugging them to make them complacent and compliant. This was slavery, human trafficking. The judges and politicians were in on it; they all knew what was going on. Many people from Hospice, doctors, private agencies, hospitals, law firms, lawyers, private "legal" guardians, all of these criminals are getting kickbacks from this huge scam.
For years all of the complaints to Nevada officials from victims and their families had fallen on deaf ears. Not one person would listen. Not one person would stop this.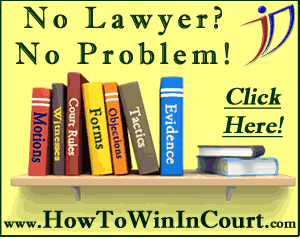 Follow the money; from mandatory vaccines in California to kill the children; to the kidnapping and imprisonment of the elderly, stealing their estates and forcibly drugging them to keep them silent. America has been hijacked by corporate greed and evil power players. Our country is a sleeping giant; will it be too late when the majority finally wake up and refuse to allow this evil agenda to destroy lives and take away the American dream?
Jon Rappoport's Blog
Mandatory vaccination in California: follow the biggest money
by Jon Rappoport
August 2, 2015
(To read about Jon's mega-collection, Power Outside The Matrix, click here.)
"When people say, 'Follow the money,' they forget that modern culture itself is about dollars, and where the big money goes tells you a great deal about the culture and its legalized crimes against the population. This isn't hard to understand. It's like saying, 'The vampires who sell war do it for profit.' And lo and behold, war and violence are a centerpiece of our culture. If you don't understand that, just go to the movies." (The Underground, Jon Rappoport)
The recent California law (#SB277) ordering all public and private schoolchildren to receive the full schedule of vaccines has a context.
A money context.
I'm not just talking about corporate donations to legislators. I'm talking about the state of California…
View original post 1,147 more words
I met a wonderful woman by the name of Margaret Roddin Besen. She is intelligent, honest and the loving mother of two beautiful children who she has not been allowed to see in almost a year. Judge William J. Kent of Suffolk County Supreme Court in Central Islip remanded her son and daughter to the sole custody of their father on January 8, 2013 and gave her supervised visitation only, which has now been terminated. There are no abuse or neglect charges against her at all. There has never been justification for any of this. Her custody attorney Margaret Shaefler of Hauppauge, appointed to Margaret by the court stated in writing that their recommendations "DEFIED LOGIC".
The children have been crying out for help for years,  yet not one person in power has stepped up to help them. Why not? How can this go on? Her story has left me speechless and in tears. It is one of the worst cases of child abuse and political and judicial corruption I have ever seen.
Will you be one who will stand up to help these children?
Written by Colleen Callan
Sunday, 31 March 2013
This is one of the most difficult stories I may ever have to write. The children involved are about to trade their privacy for protection. It is about the failure of a handful of individuals to protect two small children from the alleged sexual, physical, verbal and emotional abuse at the hands of their politically connected father.
The children in the case are so desperate for help that they have made videos of their allegations, naming the people who both abused their trust and failed to protect them… as was their job. If the children are forced to release this video to social media as they are ready to do, then a ten-year old boy will have to expose his identity and the fact that he has gotten a sexually transmitted disease (according to the child and documented medical evidence) allegedly from improper touching by his own father. The daughter claims to have had improper touching as well and in the video holds up pieces of paper with the names of some of those who hurt and failed to protect them, including their court appointed law guardian.
These are the words on little slips of paper, the young girl holds up one at a time in the video:
Hi!
I'm 13 years old
I love to dance
I have a little brother
He is ten
We need help
We have been hurt
my brother got a bloody nose
We both have gotten our arms (hurt) too
I got a black and blue
and my brother got a
sexually transmitted disease on his butt
I wish Faith Herman CPS worker Lisa Towns
Nancy? Other Cps workers
lots of other CPS workers
& I don't remember names
Thanks to them my dad
Who was the cause of all this
has full custody
I want to go back to my moms
Who did nothing wrong and
she is safe
my attorney-Joy Jorgenson
she wouldn't help us at all
she wouldn't even call my brother in to talk about his
bloody nose and he was in the waiting room
comment below with advice
Thank you!
End of Video
The little girl is planning to release it with her full face showing…and the words on little pieces of colored paper…and the music playing in the background is the song "Concrete Angel" by Martina McBride.
These are the lyrics:
She walks to school with the lunch she packed
Nobody knows what she's holding back
Wearing the same dress she wore yesterday
She hides the bruises with the linen and lace, oh
The teacher wonders but she doesn't ask
It's hard to see the pain behind the mask
Bearing the burden of a secret storm
Sometimes she wishes she was never born
Through the wind and the rain she stands hard as a stone
In a world that she can't rise above
But her dreams give her wings and she flies to a place
Where she's loved concrete angel
Somebody cries in the middle of the night
The neighbors hear but they turn out the light
A fragile soul caught in the hands of fate
When morning comes it will be too late
Through the wind and the rain she stands hard as a stone
In a world that she can't rise above
But her dreams give her wings and she flies to a place
Where she's loved concrete angel
A statue stands in a shaded place
An angel girl with an upturned face
A name is written on a polished rock
A broken heart that the world forgot
Through the wind and the rain she stands hard as a stone
In a world that she can't rise above
But her dreams give her wings and she flies to a place
Where she's loved concrete angel
Songwriter(s): Stephanie Kay Bentley Copyright: Songs Of Polygram Int. Inc., Hopechest Music
In the video, the thirteen year old girl holds up pieces of paper saying she and her ten-year old brother are being abused, that her little brother has a sexually transmitted disease and they need help. She says she has told several people at Child Protective Services (CPS) to no avail. With the music playing in the background it is a heartbreaking image and statement. It is devastating to see.
It is the opinion of this reporter that these children should not have had to resort to even making this video in the first place. Now because no one will help them, they are about to put it out on social media trading their personal privacy for protection. This should not have to happen. So to prevent that, I am going to try to tell their story using just some of the documented evidence the mother has provided to me and somehow walk a fine line to get the children help without actually revealing their identities. When you read this, if you will call those involved and give your opinion, perhaps it would force them to protect the children.
THE SPECIAL PROSECUTOR
Because the father in the story is a political figure on Long Island and has had fundraisers for many high level Suffolk County politicos, in August, 2012 the Suffolk County District Attorney's Office asked Judge James Hudson (Riverhead) to appoint a special prosecutor to handle the case of alleged abuse of the children by the father/attorney/politician.
Last Thursday March 28, 2013 a copy of a letter was sent by E-Mail to Freelance Investigations containing information that reveals these children are allegedly not being protected. It was a letter from the mother, sent to the Special Prosecutor in the case, requesting his recusal in the case for "his failure to act and protect" her children. The letter was cc'd to Freelance Investigations as well as to several New York State Bar Associations, the Suffolk County District Attorney, The New York State Inspector General's Office, The New York State Attorney's General as well as several others.
According to the mother, last Thursday, when speaking at a meeting with the Special Prosecutor, Kevin Keating and Detective Bruce Croce of the Suffolk County Police Special Victim's Unit (Detective Croce was assigned to the case in July of 2012) the mother said they admitted there was still an ongoing investigation. The mother says she has provided both of them with medical evidence of a sexually transmitted disease her son had gotten last fall. In the document, the child admitted his father had been snuggling naked with him and putting his private parts in his buttocks and groin area. The doctor was the only person in this entire case who did the right thing, according to the mother. The doctor called Child Protective Services as the law demands whenever there is a question of alleged sexual abuse.
The daughter told authorities she took the door off the hinges of the father's bedroom to stop him from hurting her and her brother, according to the mother. The daughter says she is also a victim of sexual abuse by the father and is willing to tell anyone who will listen what has happened to her and her brother, according to the mother. In the letter, the mother asks why the Special Prosecutor has yet to interview her children in nearly eight months since he was assigned to the case. The daughter has called the Police to report the abuse, since she and her brother have been put by the Judge in the case in the sole custody of the father since January of this year. The mother says at one point CPS admitted there may have been touching of the daughter's private parts over several years by the father, but they told her they couldn't prove that he got sexual gratification from the touching, so they hesitated to name him. Since when is the need to prove gratification by the alleged pedophile a requirement?
The mother said the Special Prosecutor told her last week he could probably get an indictment against the father if he presented this case to the Grand Jury, but then the children would have to go through a long protracted trial, lasting years perhaps. according to him. The mother said the children would prefer that to the continued abuse. If they are ready, able and willing to go public now, she said she asked the Special Prosecutor last week, then wouldn't it be better to tell their story to the Grand Jury, because at least the Grand Jury testimony is sealed and they could protect their identities?